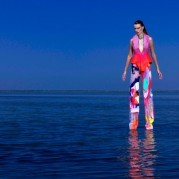 du 13 OCTOBRE 2011 au 14 OCTOBRE 2011
Pour l' été 2012, le jeune duo de créateurs, IRM DESIGN est resté fidèle à son envie d' associer la mode et l' art, en demandant à l' artiste Françoise Nielly de transformer leurs vêtements en tableaux.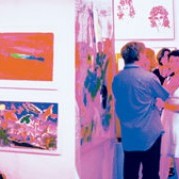 du 09 JUILLET 2010 au 11 JUILLET 2010
ArtHamptons
Visit. Experience. Collect.
ArtHamptons returns as one of the highlights of the Hamptons summer season. Now in its 3rd successful year, ArtHamptons has established itself as one of the top new art fairs in America. Expect to see a mesmerizing display of post-war and contemporary art, presented by a renowned lineup of international galleries. It?s all assembled in a museum-like setting. There?s important art pieces for every budget and level of art collector.